We tend to live fast-paced lives. It's what draws us to cities in the first place. The nightlife, the constant coming and going, and the options between sports, dining, and recreation seem almost limitless. Due to this, we also look for escapes from that hustle and bustle. For those in the Charlotte, NC area, a trip from Charlotte to Pawleys Island provides the ultimate beach getaway! 
When you're ready to leave the city in your rearview mirror, access our free vacation guide for more places to experience! 
3 Reasons to Come to Pawleys Island from Charlotte
Escape the Busy City Life
Everyone needs to slow down from time to time. You need to enjoy the simpler things. At Pawleys Island, you can get away from the crowds, and the lights, and enjoy nature and the beach the way it was intended. Whether you visit Huntington State Park or find the nearest beach to your rental, you'll find the peace and calm only the ocean provides! 
View this post on Instagram
The Best Road Trip
The trip is short enough to drive but long enough to have a great road trip! Charlotte is roughly 187 miles from Pawleys Island depending on the route you take. You pass through some great towns along the way. You can stop and check out Darlington, home of the great Nascar and Xfinity raceway. Other routes take you right near Myrtle Beach and other great locations. Don't forget the music and snacks! 
Fun for Everyone
No matter if you're young or old, you will find plenty of fun and relaxation in Pawleys Island and Litchfield Beach. There's something for everyone, whether you like to fish, golf, or simply be outdoors with the family. Grab your buddies or grab the family and plan the best beach escape! 
View this post on Instagram
What Type of Getaway Will You Choose?
Family-friendly Trip
With endless possibilities, you and your family will have the best time in Pawleys Island. You can spend your days at the beach, check out the parks, rent a kayak, or take surfing lessons! Here you can find all the quality family time you could want on a wonderful vacation. 
A Girl's Trip from the City
Why not plan a girl's getaway? You will find plenty of shopping, restaurants, and spas for a great time away from home with your best friends! Some of our favorite spas are South Pawleys Spa and Spa Sera. You can pamper yourselves for an entire weekend! 
Let Dunes Beach be Your Rental of Choice
Your Dunes Beach Home Rental is the perfect place to kick back after your trip from Charlotte to Pawleys Island and throughout your stay. No matter what time of the year you visit, our selection of homes and condos has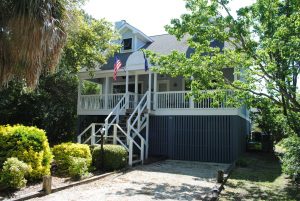 the perfect property for you or your family. Whether you want an oceanfront home or an oceanside condo with a view, you'll love our offerings. 
Start planning your escape today by booking one of our rentals! We look forward to welcoming you to the Dunes Beach family!