A trip to Pawleys Island is always something for travelers to look forward to. When you're here, you can make the most of the area fun, and enjoy knowing that when you're looking to expand your itinerary and experiences, you're well within reach of places like Myrtle Beach too! The following are a few ways to make the most of your time when you have a day to spare and Myrtle Beach is on your mind.
When you're ready to begin planning your trip to Pawleys Island, be sure to request our free vacation guide for all the best things to do! 
How to Get to Myrtle Beach from Pawleys Island
Getting from Pawleys Island to Myrtle Beach for the day doesn't take long at all. If you plan on driving, you can take US-17 Bypass for the most efficient route or you can take Highway 17 Business, this route is less efficient but has more businesses and shops along the way. On average either route you choose will take around 33 minutes tops. If traffic is heavy, you'll want to plan on the trip taking anywhere from 35 to 40 minutes at most. Those who are looking for the scenic route and have a bit more time to spare might want to consider taking Ocean Highway (SC-17) which runs parallel to US-17 N. This is a 26-mile route that includes plenty of restaurants and gift shops. If you prefer to venture on water, there are water taxi options to try if you take the Waccamaw River from Pawleys Island to the Intracoastal Waterway and connect with service north to Myrtle Beach.
Activities to enjoy in Myrtle Beach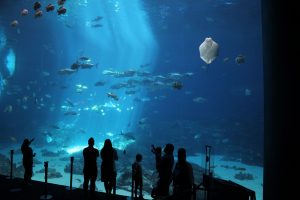 When you arrive in Myrtle Beach, the fun begins immediately no matter what your ideal itinerary entails. If you happen to be heading this way with the entire family in tow, Broadway at the Beach is a top-area shopping center and entertainment complex that's well worth checking out during your stay.  Whether you're up for amusement park-inspired fun, want to see a show or have your heart set on dining out, the options are vast and varied in this one easy-to-access area. Ripley's Aquarium of Myrtle Beach and WonderWorks are two great family fun attractions within this complex. For those with a passion for sports, you can catch a game with the Myrtle Beach Pelicans Baseball team or test your swing at TopGolf of Myrtle Beach. If you're looking for some adrenaline-pumping action, be sure to head over to Broadway Grand Prix for world-class go-karting adventures or the Skywheel for a birds' eye view of the Emerald Coast.
Restaurants to Enjoy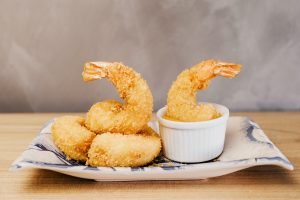 When all of the fun leaves you with an appetite to attend to, make your way to Hook & Barrel at 8014 N. Kings Highway B. This eatery is a great place to enjoy sensational seafood options in a fun and colorful setting decked out in nautical-themed décor from top to bottom. The wine and spirits listings are sure to impress and if you happen to drop by on a Sunday, you can take advantage of brunch selections too. To end things on a sweet note, head over to Mad Myrtle's Ice Creamery at 918 N Ocean Boulevard on your way back to Pawleys Island. This stop specializes in serving up everything from ice cream cones and funnel cakes to sundaes and milkshakes too!
Book Your Island Getaway Today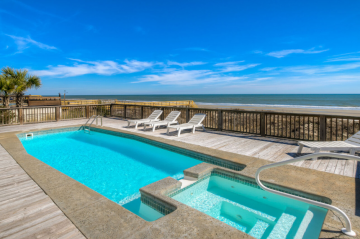 We have the perfect vacation rental homes to provide you with an exceptional home away from home on Pawleys Island! Our rentals come in all shapes and sizes and offer amenities to complement your stay. Private pools, homes for large groups, and pet-friendly homes are all available for rent. Review our entire collection and find the ideal home for you and your family.