Your Pawleys Island getaway is bound to be unforgettable, and when you're looking to satisfy a craving or two during your stay, our area is packed with great brunch stops to check out! The following are a few you'll definitely want to add to your itinerary the next time you're here.
When you're ready to begin planning your trip to Pawleys Island, be sure to request our free vacation guide for all the best things to do! 
Rustic Table
When you're ready to start your day on a delicious note, Rustic Table is an ideal stop for a great brunch experience on Pawleys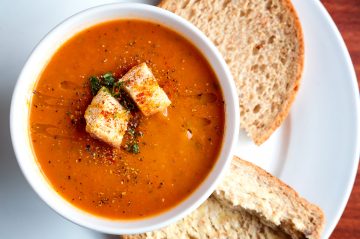 Island. Located at 10683 Ocean Highway Unit A, Rustic Table is a contemporary and welcoming restaurant where guests can enjoy brunch in the spacious dining room or out on the open-air patio if they prefer.
Southern fare is featured here and brunch is served up on Saturdays and Sundays from 10:00 am until 3:00 pm. Rustic Table is a family-friendly establishment where brunch offerings are designed to please palates of all kinds. Starters include rustic tomato-basil and she-crab soup as well as BBQ beef brisket nachos and fried calamari just to name a few! Highlight brunch entrees range from country fried steak and eggs to French toast, shrimp n' grits, the Pawleys omelet, and waffles as well. Sides top it all off in flavorful style and include fried okra, potato salad, and fried green tomatoes upon request.
While soups and salads can easily be added into the brunch experience here, it's the dessert options that keep everyone coming back for more. Don't leave without trying the peach cobbler or the vanilla bean crème brulee.
Eggs Up Grill
Situated within The Shops at Litchfield Market Village at 115 Willbrook Boulevard, Eggs Up Grill is another spectacular and mouthwatering option for those on the hunt for the perfect brunch experience on Pawleys Island.
This laid-back locale hosts a menu packed with breakfast and brunch favorites which are available daily between 6:00 am and 2:00 pm. A fan favorite selection of the menu here is known as the "Big City Brunch" and features options like a shrimp & grits bowl, coastal crab cakes benedict, avocado toast & eggs as well as a honey berry crunch bowl. While the carne asada breakfast burrito is always a delight, it's hard to go wrong with the caramel apple crisp pancakes when you have a sweet tooth to satisfy.
Bring the entire family to Eggs Up Grill for brunch during your stay and don't forget to bring your appetite too.
BisQuit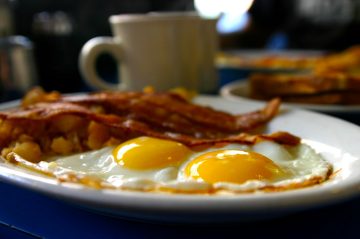 A top stop for a Southern comfort brunch on Pawleys Island is always BisQuit. Easily found at 10880 Ocean Highway, BisQuit offers guests a place to come and enjoy their brunch on a patio within a rustic café setting that's always a delight.
They're open from 10:00 am until 9:00 pm Monday through Friday with adjusted hours on Saturdays from 9:00 am to 9:00 pm and Sundays from 9:00 am until 8:00 pm. Head over to the "Brunch Stuff" section of their menu to find a collection of mouthwatering options to choose from. Whether you opt for the breakfast tacos, chicken & biscuits, pancakes, or eggs any style, you're in for a treat! There's also a full kid's menu here if you're dropping by to enjoy brunch with the little ones in tow.
Book Your Island Getaway Today
Now that you know where to get the best brunch in Pawleys Island, you can immerse yourself in everything you can do this summer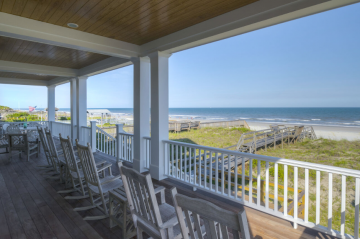 on Litchfield Beach and indulge in the best outdoor activities. No matter how you spend your time, book your stay with Dunes Beach Resort Rentals! 
Whether you want an oceanfront home or an oceanside condo, we have the properties, amenities, and sizes for the whole family!