Pawleys Island is a place filled with access to outdoor fun and adventure. When you have a sweet tooth to satisfy, it's also a prime place to check out incredible ice cream spots. Enjoy a delicious moment or two when you add the following stops to your itinerary the next time travel plans bring you to Pawleys Island.
When you're ready to begin planning your trip to Pawleys Island, be sure to request our free vacation guide for all the best things to do! 
Pawleys Island Creamery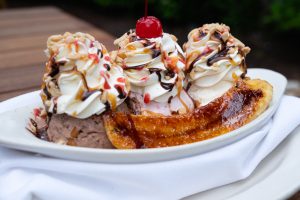 When you're looking for flavorful options to satisfy your sweet tooth when visiting Pawleys Island, you'll find it waiting for you at Pawleys Island Creamery. Found at 14418 Ocean Highway, this delightful stop is located in the Litchfield Beach area of the island. Since opening their doors to the public in 2003, Pawleys Island Creamery has been thrilling customers with the sheer variety of flavors they have to choose from. No matter when you drop by, you'll have over 30 flavors of handcrafted ice cream selections to enjoy that are sure to please everyone in your traveling crew.
Pawleys Island Creamery was designed as a place where community members and visitors alike could come together and enjoy life in sweet style. They're known for their quality ingredients and time-tested recipes that remain as beloved now as they were once upon a time. Beyond traditional ice cream options, the menu at Pawleys Island Creamery also hosts malts, floats, sundaes, milkshakes, specialty ice cream desserts, and banana splits too. Those who have dietary restrictions will appreciate their dairy-free options on the menu like the cholesterol-free Italian ice and the all-natural fruit smoothies.
Gilbert's Ice Cream
Another top stop in Pawleys Island for ice cream enthusiasts to enjoy is Gilbert's Ice Cream. Situated at 10080 Ocean Highway, Gilbert's Ice Cream is a top family-friendly stop in the area that's also family owned and operated. Premium ingredients can be counted on to be enjoyed with every visit and all of the ice cream available is handcrafted in the kitchen alongside the many baked goods served up here as well.
At Gilbert's Ice Cream, you can enjoy ordering everything from banana splits and floats to a variety of ice cream flavors dished up in colorful homemade waffle cones with whimsical flair! From the specialty sundaes to the premier toppings that finish it all off in flavorful style, there's a lot for your taste buds to look forward to. A few fan-favorite flavor selections include orange cream, white peach, bourbon butter pecan, black raspberry, cotton candy, and pralines & cream. The menu indicates vegan and dairy free options for those who adhere to dietary restrictions.
Paradice Homemade Ice Cream
At 12020 Ocean Highway, Paradice Homemade Ice Cream has been scooping up delicious moments for Pawleys Island locals and visitors since 2009. This locale is loved for its handcrafted ice cream selections as well as the Italian ice options. When you visit you'll find more than 70 flavor options to choose from alongside energy bowls, made-to-order frozen yogurt, and all-natural fruit smoothies too. Customized mixing and matching of flavors is encouraged here, especially when it comes to crafting your own ice cream frappe, float, sundae, or banana split.
Book Your Stay Today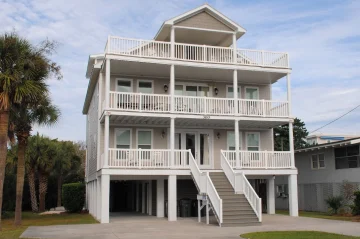 Enhance your Pawleys Island getaway when you book beautiful and luxurious accommodations through Dunes Beach Home Rentals. Whether you want an oceanfront home or an oceanside condo, we have the properties, amenities, and sizes for the whole family!