A Pawleys Island getaway is always a treat for travelers and those who are heading this way as a couple in the name of a romantic adventure have even more to look forward to. The following are just a few ways to up the romance the next time you're in town!
Be sure to request our Free Vacation Guide! Inside, you'll find even more things to do in the area! Check our hand-selected recommendations from places to grab a bite to landmarks you can't miss, it's all right at your fingertips! Now, let's find the perfect Pawleys Island spa for you! 
Enjoy a Spectacular Sunset Cruise for Two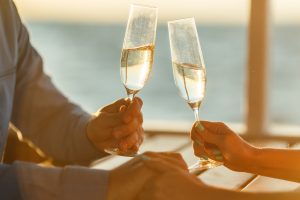 Getting out on the water in style is a favorite Pawleys Island pastime that continues to prove to be one of the most romantic activities you can add to your itinerary when you're in town. This is especially true if you make that on-the-water outing a sunset cruise for two! There's nothing more scenic, refreshing, or romantic than stepping onboard a luxurious vessel and enjoying sailing into the sunset near Pawleys Island. Cruises of this type often depart from Murrells Inlet and can be booked as anywhere from 1 to 3-hour experiences on the water. Sunset cruises often include delicious beverages ranging from punch to wine and requesting a fruit and cheese platter onboard only makes the moment that much more enjoyable.
Explore Brookgreen Gardens Hand-in-Hand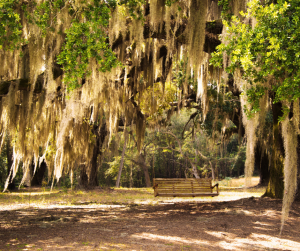 A romantic getaway to Pawleys Island isn't complete until you've taken time to enjoy a stroll through the beautiful Brookgreen Gardens. These botanical gardens are gorgeous year-round and host everything from eye-catching florals to centuries-old live oaks dripping with Spanish moss. The gardens also feature a sculpture collection on-site and a wildlife exhibit where you can encounter bald eagles, river otters, and foxes too. If you're heading here over Valentine's Day, you'll be just in time for the garden's annual vow renewal experience for couples. The event is known as Romance in the Gardens and the organized vow renewal ceremony is followed up by a champagne and cake reception for all. Brides that participate also receive a mini bouquet of flowers!
Greet the Day from the Shoreline
While evenings in Pawleys Island are notoriously romantic, the mornings come with just as much to offer in the way of special moments to be enjoyed together. Especially for couples who head to the beach and enjoy taking in the sunrise. Public beach access is easy to find on Pawleys Island, take an early morning stroll and be settled into the sand just as the sun tops the horizon.
Infuse a Savory Moment into Your Romantic Stay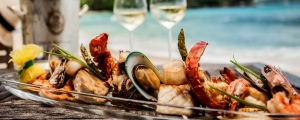 Many couples find their romantic vibe through flavor. When this is the case, a Pawleys Island getaway comes with plenty of opportunities for tasty moments! Frank's is a local favorite and has been serving up expertly crafted fine dining dishes on Pawleys since 1988. Frank's menu includes mouth-watering dishes like New Zealand Rack of Lamb, Grilled Mahi, Filet with Red Wine Demi, and more. Don't forget to pair your exquisitely prepared dish with a drink from their extensive wine and cocktail list. Chive Blossom is another great stop when you're looking for romantic dining destinations to add to your lineup. Here, couples can access a menu that features everything from French and Mediterranean to Asian cuisine alike. There are over 200 wine options to match anything you decide to order up and the helpful staff can guide the way to one of the most flavorful experiences imaginable. From the elegant décor to the great tree-covered patio views, it's a stop that's worth enjoying on your romantic retreat.
Book Your Romantic Stay Today
Make sure your romantic getaway to Pawleys Island includes luxurious accommodations booked through Dunes Beach Home Rentals. Choose from the many types of accommodations we offer oceanfront or canal views or browse our properties by amenities from pet-friendly or private pools to rentals hosting your large group. Start planning your next trip!