Are you planning a trip to Pawleys Island? Our area is known for delicious restaurants and unique eats, but what about a place to satisfy your sweet tooth? Don't fear; we have made the ultimate list of Bakeries in Pawleys Island to visit and get some much-needed sugar! Our island is full of exciting, relaxing, enjoyable sights and sees. Be sure to grab your copy of our Vacation Guide and plan your escape to the Grand Strand! This guide is sure to please. No matter what draws you to Pawleys. Let's hit these Pawleys Island bakeries! 
Bakeries in Pawleys Island
Landolfi's
Landolfi's is a small family-run business that has become a significant part of the community over the years! Top bakery items sold here include tiramisu, sweet breads, cakes, and pies. This business is not only a bakery but is also an Italian restaurant specializing in wood-fired pizzas, paninis, sandwiches, soups, salads, and much more! This is the perfect place to grab a sweet treat and enjoy dinner while you're at it! 
Kudzu Bakery & Market
If you're looking for a bakery that puts love and care into each of its baked goods, then this is the place to go! Kudzu Bakery & Market was founded in 1989 by Joey and Stacy Rabon and has become a Lowcountry staple. At their first shop in Georgetown, SC, they worked hard to produce quality desserts for their customers, which paid off! Over 30 years later, they are still strong and have an impressive selection of cakes, pies, cookies, and even breakfast items! Try their chocolate mousse cake, strawberry rhubarb pie, or the chocolate raspberry brownies that have been pleasing their customers for decades! 
Incredible Edibles Bakery
Serving the Pawleys Island and coastal South Carolina community for over 25 years, Incredible Edibles Bakery knows how to make the perfect sweet treats for a daily dessert or a special occasion. Incredible Edibles Bakery is known for its cakes, cookies, and specialty treats. Indulge in their fresh macarons, take a slice or two of their pecan pie, or grab a breakfast pastry!  
Pawleys Island Bakery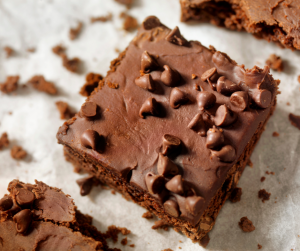 Pawleys Island Bakery was founded in 2010 and is located in the heart of Pawleys Island. This is the perfect place to get a delicious creation for a birthday or anniversary or to celebrate being on vacation, of course! They have a wide selection of cookies, bars, cakes, and more. Try their fudge brownies; you'll go straight to chocolate heaven! In addition to sweet treats, they also offer sandwiches, soups, salads, and cheeses. After picking your perfect dessert, add some other fresh items! 
After enjoying the sweet gems around Pawleys Island, return to your Dunes Beach Home!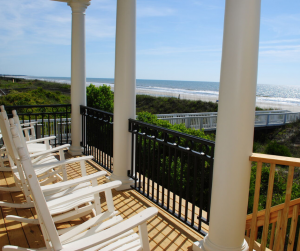 After grabbing a few sweets at these Pawleys Island bakeries, store all of your goodies at your Dunes Beach Home Rentals vacation home! If you're still hungry, check out the top ten restaurants on Pawleys Island! Our homes come in all shapes and sizes, so no matter if you're going on a romantic escape, a friend's trip, or a family reunion, we have the perfect home waiting for you! Looking for an even more customized experience? Our homes feature amenities like private and community pools and pet-friendly options. Visit us in Pawleys Island and see how magical our area truly is!