Taking a fishing charter is one of the best ways to explore the waters around the island! Get the family, boys, girls, or a mix of everybody together and get some good catches. The local fishing charter companies offer a fun and exciting experience with local guides who know the waters and are passionate about showing visitors just how fun it can be. Whether you're an experienced angler or going on a charter for the first time, you'll be in good hands with these locals! For even more Pawleys Island things to do, download our Vacation Guide! Inside, you'll find all of the top local activities to enjoy while you're here! Now, let's head out to sea! 
Pawleys Island Fishing Charter
Pawleys Island Guide Service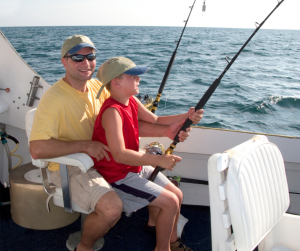 Our first recommendation is Pawleys Island Guide Service! This local business offers a fishing charter experience that is sure to please. The experienced guides will take you to The Hammock Coast. This area south of Myrtle Beach and north of Charleston offers beautiful untouched waters. You'll find dozens of local fish species and enjoy the stunning views of the salt marshes and the Atlantic coast. Locations to explore include Murrells Inlet, Pawleys Island, and McClellanville. Each area is unique, so be ready to experience some of everything! 
Southern Saltwater Charters
Owned and operated by Captain Perrin Wood, Southern Saltwater Charters is perfect for beginners looking to learn about inshore and nearshore fishing. From catching the fish to cleaning them and everything in between, they will help you during every step of the process. Captain Perrin has over 40 years of experience, so you'll have an informative but, more than anything, fun day! Head out in the water surrounding Murrells Inlet and get ready for an exciting day out at sea.  
Harvest Moon Fishing Charters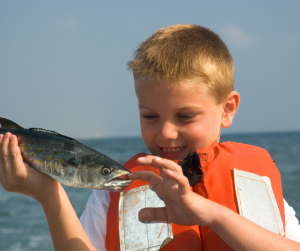 Another great local company is Harvest Moon Fishing Charters. Captain Richard Ferdon has fished the waters surrounding Pawleys Island his entire life. He can take you to the best spots and provide the best fishing experience in the area. Captain Ferdon offers charters from Myrtle Beach all the way down to Georgetown, offering miles of shoreline to explore. Whether you're looking to explore the inshore, offshore, or a mixture of both, he and his team will make you have a fun and adventurous day! 
Blue Boy Charters
Blue Boy Charters is the perfect guide for a day on the water. Get ready for the adventure of a lifetime exploring the waters surrounding Pawleys Island. They specialize in inshore, nearshore, and tarpon fishing charters. Each experience offers a unique perspective of South Carolina waters. Captain Glenn Wilson, the owner of Blue Boy Charters, has spent his entire life fishing and exploring the South Carolina coastal waters. He knows where to find the best catches and how to make the best of your experience! 
After fishing the waters of Pawleys Island, stay with Dunes Beach Home Rentals!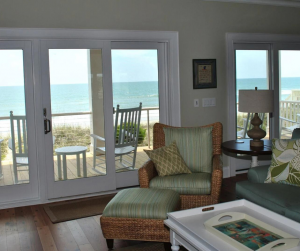 Pawleys Island offers some of the most beautiful waters in South Carolina and the east coast. Stay close to the shore in one of our vacation rental homes! Whether you're looking for large spacious homes with room for everyone, or a complex with amenities at every turn, we have it all! Be sure to browse our entire collection of rental properties and find the perfect one for your next Grand Strand escape. We can't wait to get you out on the water!