Pawleys Island has many areas to explore on two wheels! There is plenty to see, from the beach to the many beautiful areas surrounding the island. In this blog, we'll explore Pawleys Island while getting some fresh air and sunshine and relaxing simultaneously! Pawleys Island and Litchfield Beach offer a relaxing beach destination that will fit any vacation you're looking for. To explore the activities, get your copy of our Vacation Guide. You'll find all the top activities, from delicious dining to amazing sights! Let's grab some Pawleys Island bike rentals!  
Pawleys Island Bike rentals  
Where to go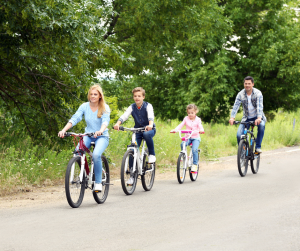 Biking around the Pawleys Island and Litchfield Beach area is fun and easy! Best of all, plenty of great places to explore from your bike seat. We'll cover the beach, the best local bike path, and a hidden gem worth visiting!  
The Beach 
The beaches of Litchfield Beach offer stunning views and easy access to nearby attractions. These beaches are spectacular. Peddle along the miles of white sand beaches, and feel the warm breeze! This is peaceful and offers fantastic recreation, so hop on your beach cruiser!  
Waccamaw Neck Bikeway 
Aside from the beach, the Waccamaw Neck Bikeway is one of the most scenic biking experiences. The bikeway connects Pawleys Island to Murrells Inlet, our neighbor to the north. The path winds through live oaks and charming neighborhoods, offering many access points into these areas. The ride spans 18.6 miles and is a fun way to see the area and get some exercise in the process. Be sure to snap some pics along the way!  
Huntington Beach State Park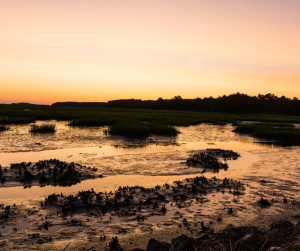 Huntington Beach State Park is a beautiful and fun park to explore. The park offers beach activities and an opportunity to learn about the area's history. The park features wildlife viewing, marshes, the beach, and Atalaya, a historic landmark and home of Anna Hyatt Huntington and her husband, Archer Huntington. Biking here is a short ride from Litchfield Beach via the Waccamaw Neck Bikeway!  
Where to get your bike 
Finding a bike is easy. We have them right here! When you stay with Dunes Beach Home Rentals for seven nights or longer, we offer a selection of rental properties with a vacation gear credit, so you'll enjoy $200 per week worth of beach chairs, umbrellas, kayaks, cornhole, grills, and of course, bikes! Best of all, we feature properties on the beach, so all you have to do is hop on your bike and head out! Experience the best bike rentals with us!  
After exploring the trails and spots in Pawleys Island, relax in your vacation home!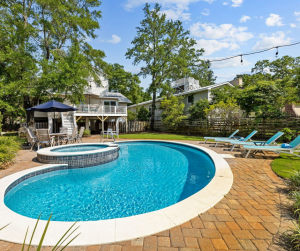 Finding the perfect retreat is easy when you stay with Dunes Beach Home Rentals! Our properties offer amenities to complement your stay and make your beach vacation like no other. Choose from private and community pools, pet-friendly properties, and homes for large groups if you plan a friends and family get-together! No matter what brings you to the South Carolina shore, we have the perfect home and Pawleys Island bike rentals waiting for you!