A trip to Pawleys Island, South Carolina offers a refreshing retreat for travelers year-round. Many visitors who head this way add a stop at Brookgreen Gardens to their itinerary when heading out and exploring Murrells Inlet is something they're looking forward to enjoying. This dual sculpture garden and wildlife preserve is an inspiring place to discover no matter when you have time to drop by. However, there's an illuminating factor to consider during Nights of a Thousand Candles that makes your visit extra memorable when the holidays come around.
Be sure to request our Free Vacation Guide! Inside, you'll find even more things to do in the area! Check our hand-selected recommendations from places to grab a bite to landmarks you can't miss, it's all right at your fingertips! 
Event Details
The Nights of a Thousand Candles at Brookgreen Gardens is a beloved holiday event that locals and visitors alike look forward to each and every year. For decades, Brookgreen Gardens has dazzled guests over the holiday season with this sparkling event that includes the use of more than 2,700 candles and holiday lights across the gardens. In years past, the Nights of a Thousand Candles has been named "Best Christmas Lights in South Carolina" by the team over at Travel+Leisure Magazine. During the event, guests are invited to come on in and stroll the garden pathways with a warm cup of cider in hand. Holiday music rings throughout Brookgreen Gardens while visitors make their way through an impressive collection of lights and candles. At 6:45 pm, there's a "Lighting of the Trees" event hosted at the Leonard Pavilion. This is a rain or shine event, so you never have to worry about missing out on the holiday fun.
Savory Stops to Incorporate
While the cider is sure to please, there's even more in the way of delicious experiences waiting for guests who choose to enjoy the Nights of a Thousand Candles event at Brookgreen Gardens. Guests can make reservations in advance for a dinner enjoyed at Austin's Harvest Restaurant on-site. Here, you can enjoy everything from burgers and seafood to pasta, salads, soups, and more. Inlet Affairs will also be on-site serving up signature Lowcountry favorites and seafood selections buffet-style in the Leonard Pavilion.
Exclusive Preview Event
If you're looking to make your Nights of a Thousand Candles experience even more exclusive and intimate, consider booking tickets for their special preview event typically held towards the end of November. With a preview event ticket in hand, you'll enjoy access to wine, beer, hors d'oeuvres, and a tranquil and illuminating stroll through the gardens. Proceeds from this event go to help support future garden initiatives.
Plan Your Visit
Nights of a Thousand Candles is held each year on select nights from the end of November through the end of December. Dates and pricing information can be found on their website along with information on food selections and live music for each night of the event.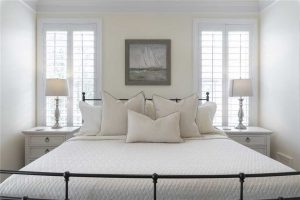 Book Your Stay Today
Savor every second of your Pawleys Island adventure in luxury and style this holiday season when you book your vacation rental with Dunes Beach Home Rentals. Reach out today to learn more and to start planning your next getaway!