The year 2020 has been full of change. You may be working from home, and your children may be going to school online — or both. Your residence may have gone from a place of respite to the place you spend nearly all your time. So, why not enjoy that time in a beautiful setting? There are many benefits to working/elearning from the beach, and when you stay at a Dunes property, you'll experience them all. 
Keep reading to find out why Litchfield Beach, SC, is the perfect place for you and your family. And, learn even more about our area with the help of our free Pawleys Island Vacation Guide! From shopping and dining to outdoor recreation, you'll discover all that the South Carolina Lowcountry has to offer. 
Benefits of Working/
Elearning
 From the Beach
A
C
hange of 
S
cenery
Tired of staring at the same four walls every day? Treat yourself to a different view when you visit Litchfield Beach. Wake up to swaying palm trees, sip your coffee on the deck, and set up your computer with the Atlantic Ocean as a backdrop. There are plenty of things to do between calls and meetings, too. How about a relaxing mid-day stroll along the shoreline? 
Your kids will also love the chance to experience a change of scenery after school. Instead of going from the computer screen to the TV screen, take the family on a bike ride or fishing on the marsh. A trip to Gilberts Ice Cream is a wonderful reward when schoolwork is complete (or just because.) 
A Change of Pace
There's something about being by the water that makes us want to slow down and savor every moment. This is especially true in Litchfield Beach, where residents enjoy a more leisurely way of life. Take a tip from the locals and schedule your workday or school time with plenty of breaks. You can hit the golf course for a few hours, grab a bite to eat, or even indulge in a little retail therapy. Best of all, you'll return feeling refreshed and refocused. 
A Chance to Spend Time Together
One of the biggest advantages of online learning and working from home is that it allows for more family time. Without the usual commute and added stress, you're able to nurture the important relationships in your life. Litchfield Beach's laidback lifestyle sets you up for success at work AND in your personal life. It's also a wonderful place to spend quality time with your loved ones! 
Book Your Dunes Beach Vacation Home Today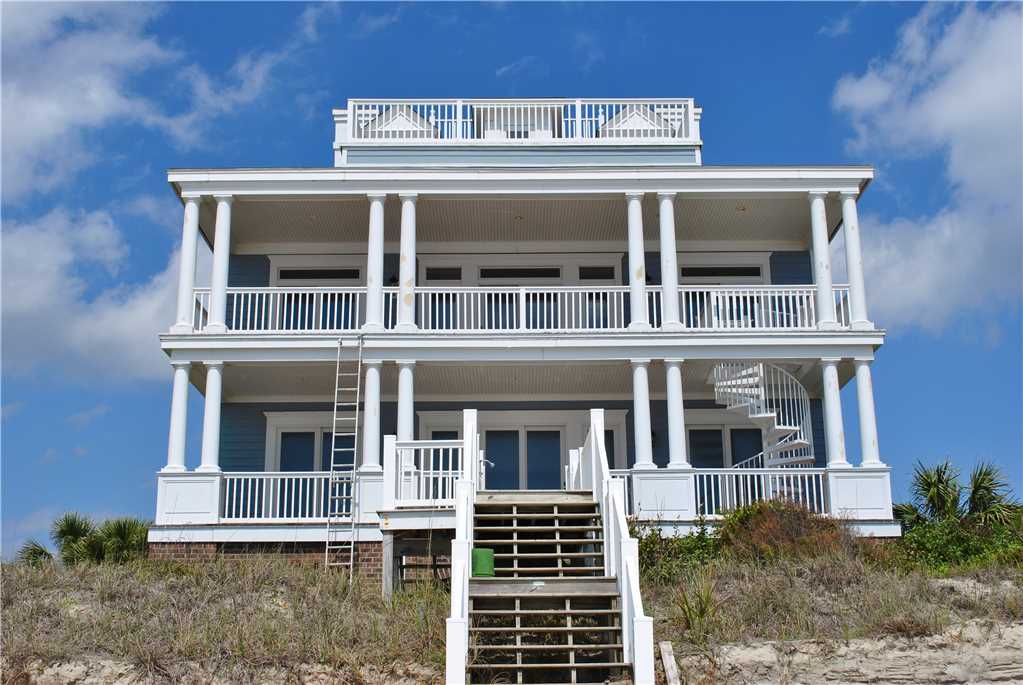 If your permanent residence has become an office, schoolhouse, and everything in between, consider staying at a Dunes property for a few days. Our vacation homes and condos have great WIFI connections, spectacular views, and plenty of space for you and your family to spread out. We promise you'll see the benefits of working/elearning from the beach right away! 
Browse our properties today and get the ball rolling on your trip. We can't wait to host you in beautiful Litchfield Beach!