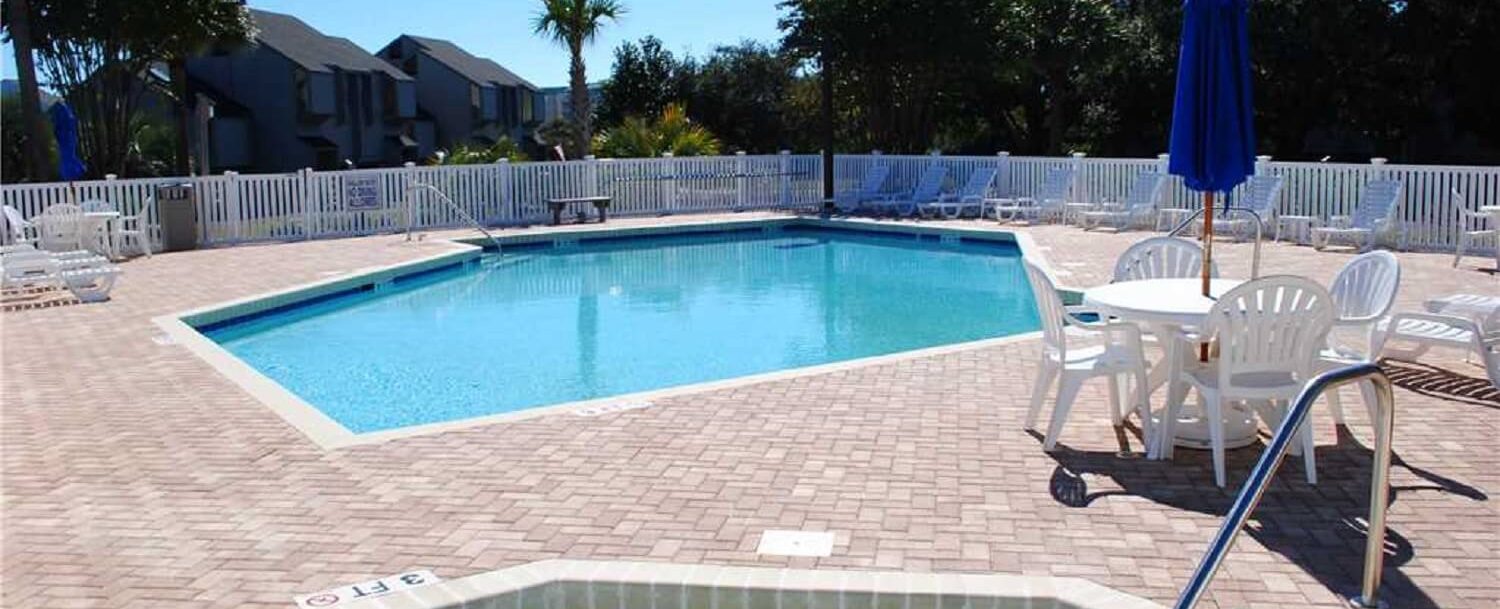 Osprey Watch Villas
Osprey Watch affords visitors the good times of the beach along with the tranquility of its salt marsh setting. The swimming pool and jetted tubs are nestled among the buildings. Each 3 bedroom, 2 1/2 bath unit is equipped with central heat and air; a kitchen including coffee pot, toaster, dishwasher, microwave, icemaker, and blender; living and dining area; and washer and dryer.
You have access to the Osprey Watch community swimming pool, community tennis courts, and bike and jogging trails.
Children who are not toilet-trained are NOT permitted in the pool.
Motorcycles, jet skis, RVs, campers, trailers, and trailered boats are not allowed in Litchfield by the Sea.
Viewing 4 Results
---
Sort By: